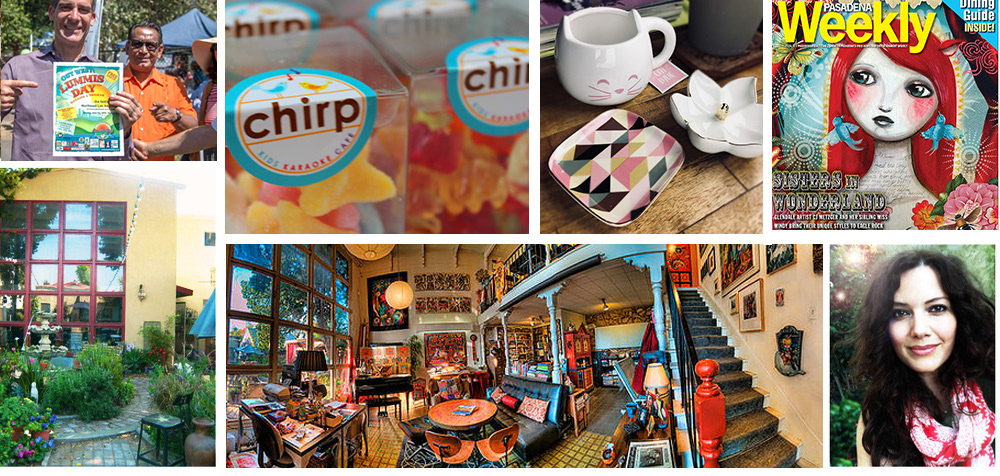 Hello!

I am a Los Angeles based artist, designer and creative spirit with a passion for dreaming up and illustrating magical characters, creating designs for consumer products & stationery, designing unique products & toys, developing innovative packaging, and have a deep love of painting, photography, collage and storytelling. I have fifteen + years professional art & design experience and use Adobe Photoshop, Illustrator, InDesign as well as traditional art and illustration techniques on a daily basis. 
As an in-house designer, I have worked as the Senior Design Director at Clementine Paper Inc., Art Director at Punch Studio, and Packaging Designers for both Mattel &  Hasbro. As a freelance artist, i've worked for large to small companies, assisting with branding, packaging, and creative concepts for all sorts of products. 
To keep my design work fresh and innovative, I feed my  imagination by creating artwork in my studio, exhibiting my paintings in numerous solo and group shows, collaborating with my artist sister Miss Mindy, designing vinyl toys & characters, and writing & illustrating my own children's books and stories. All of these personal and professional experiences have provided me with a powerful mix of expertise and imagination that fuels my career, as well as makes me a great creative asset to companies wanting exciting and new ideas for their products. 
Design Companies & Clients: Hasbro, Mattel, Clementine Paper, Punch Studio, Tri-Coastal Design, Ad-Lines Euro Group,  Chirp Kids Karaoke Cafe, 4 A Clean Getaway, Los Angeles Times, Mindstyle, Baby Tattoo Books, Playdom Inc., Neiman Marcus, Warner Bros. Environmental Initiatives, Hard Rock Café.
Specialties: Graphic design & illustration -for print, branding and identity, packaging design, vinyl art toy design,corporate identity projects.
Fine art - painting, curating gallery shows, mural painting, fine art painting commissions, 
Published Author - writing and illustrating children's books (book published by Baby Tattoo Books
To visit my personal fine art website, please click HERE
To see more of my design work on Coroflot, please click HERE.
To see my RESUME and for more info about me -  visit my linkedin page HERE.